Solent Studios have covered a wide range of conferences and corporate events. From conferences with 1000-delegates and international keynote speakers to smaller network meetings with a handful of executives. We've been security cleared to photograph the Prime Minister behind the lines of paparazzi, entrusted to cover various Royal visits, hung out of helicopters, and tied to powerboats while photographing team-building exercises. There are very few events that we don't have the expertise to cover.
Although we have a particular documentary style of photographing events and conferences, we're happy to work to any shot list that you may have. If you're unfamiliar with hiring a photographer for an event feel free to contact us beforehand and we'll happily discuss options and suggest ideas that we think may be of use.
Documentary Style Photography
Documentary photography, also known as reportage or photo-journalism, is a style of photography that is based on photographing things as they naturally occur. We photograph speakers as they speak, capturing emotion and gestures as they talk. Our images of delegates are taken as they network and meet with others or concentrate on keynote speakers. However, this isn't to be confused with a quick snap. We are always looking to keep refining our technical expertise with artistic flair.
Group Photos
For most events that we cover there is usually the requirement of a group photograph or two. Although we primarily focus on documentary photography, we're happy to include some group photos. For pictures of groups we try to include branding and take the picture in such a way that picture editors are limited to cropping out branding. Our experience at taking group photos means that we aim to have them taken as quickly as possible so that guests can get back to networking.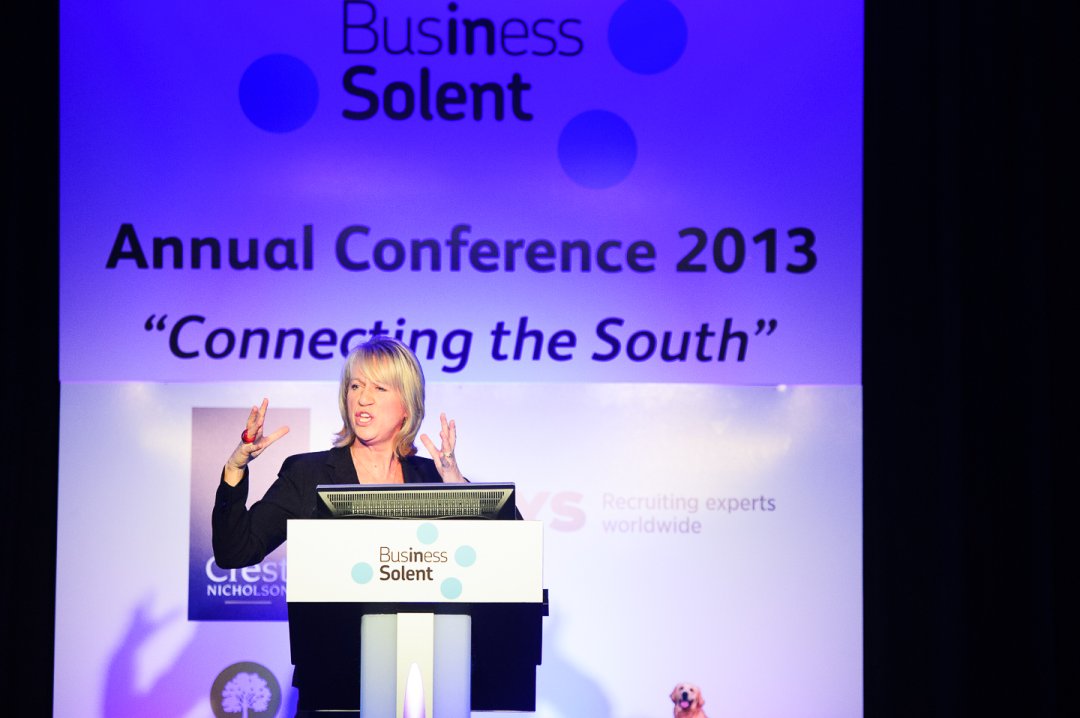 Annual Conference photography for Business Solent held at Norton Park Hotel in Sutton Scotney.