Debenhams Southampton Event Photographer
Debenhams in Southampton regularly holds fundraising events for local charities. Usually in the form of late night store openings, pamper evenings or promotional events for store card holders.
Tonight was a perfect night for a late night store opening being so close to Christmas. The team were on hand to welcome guests with mince pies and bubbly as 500 guests made their way through the doors. Meanwhile, many of the staff were donning themselves in the latest fashion lines for 3-catwalk shows they had prepared.
My job was working with these two scantily clad chaps. Photographing them, their 6-packs and guests for a donation to the charity.
Well done John, Lena & your amazing team of staff for making such a great event and raising so much for Marie Curie Cancer Care.
Photos from this event are now available to view and download.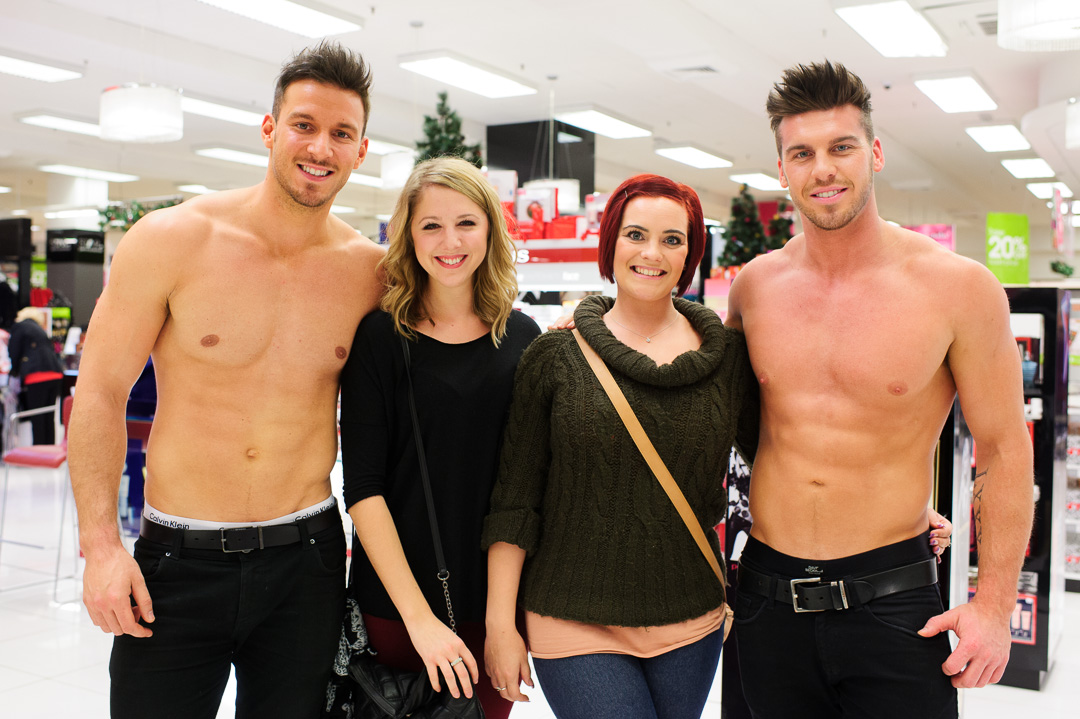 Debenhams Southampton Event Photographer